Hi friends and Happy Thursday!
Lately, I've been extremely focused on self care, nutrition, and overall wellness. My friend Sam has become quite the expert on all 3 of these things, so I was ecstatic when she wrote me a post on her journey to share with all of you. She has included her contact info (AND an amazing snack recipe – SO yummy) in her post, so please reach out to her with any questions/comments!
Enjoy,
Nicole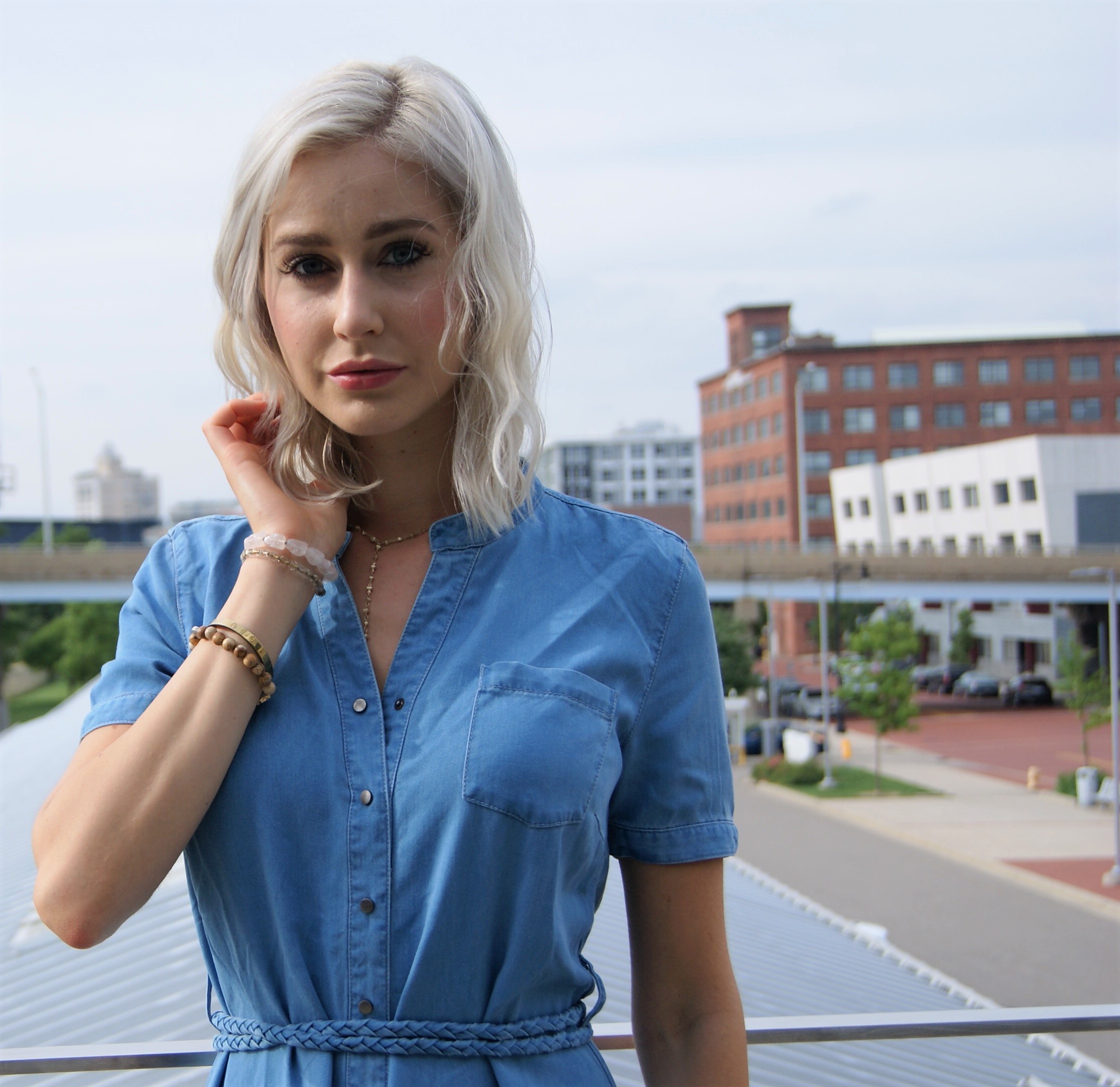 ABOUT ME
As a Certified Nutritionist, I empower women to end diet confusion through nutritional counseling, mindfulness, intuitive eating plus a whole lot of self-love. You will intuitively learn which foods make you glow from the inside out. Its a journey of self-discovery back to Body Peace so you can feel sexy in your skin!
I became passionate about this lifestyle after going through my own total body transformation. For me this began at 15 when I had developed facial paralysis aka Bell's Palsy. It lasted for six grueling months and western medicine had failed me. It was because of this that I learned at a young age to be open to other modalities of healing. I was 24 years old when I developed Bells Palsy again which is quite rare to occur. I knew that I had to go about this completely differently and immediately quit the high stress job I was in at the time so I could heal.
I adapted a plant-based diet, meditated daily, practiced restorative yoga and took high does's of herbs to heal my paralyzed nerve. Within 21 days it was completely healed. It was then that I discovered the power of this lifestyle to not only heal our bodies but to truly make us thrive. You can read more about me and my journey HERE. 
MY PHILOSOPHY
Nutrition is only one aspect of a healthy body and after years of yo-yo dieting I can attest that the WAY we eat is even more important. This is why I incorporate simple habit changes into your regimen to transform you into an intuitive eater. Deepening that mind+body connection is imperative to understand how certain foods are affecting us. It empowers you to become your own health expert which means no more diet confusion!
I'm not dogmatic about diets as I believe that labels can leave us feeling prisoner to our food. I have however found that we can ALL use more fruits + veggies in our lives which is why I love following a Plant-Based lifestyle. It's allowed me to truly feel my own inner hunger/fullness signals which is imperative as a intuitive eater. These foods truly nourish our bodies on a cellular level and give us bountiful energy.
ENERGIZING BLISS BALLS
Because I love grazing throughout the day, I rely on energizing snacks to fuel me. I've developed tons of really delicious snack recipes to show my clients how simple it is to be healthy even on the go! Preparation and planning is absolutely key to achieve this. When you set up yourself for success then follow through becomes effortless. Resist the urge to buy processed snacks void of nutrition and instead fill your kitchen with energizing whole foods. With a few common ingredients, you can make your own healthy snack options in minutes!
Today I'm sharing with you one of my favorite Spring Bliss Ball Recipes. These gems are jam packed full of healthy fats and energizing carbs to keep you feeling satiated in-between meals or even as a sweet treat. Their really versatile too so feel free to experiment with other variations! I have a serious sweet tooth so having Bliss Balls on hand has saved me countless of times. I know you will love them as much as I do!
INGREDIENTS
1 cup dried apricots
1/2 cup dates, pitted
1/2 cup almonds
1/4 cup unsweetened shredded coconut
1 tsp of cinnamon
Dash of sea salt
1/2 cup of hemp seeds or shredded coconut for rolling (optional)
INSTRUCTIONS
Place all ingredients in a food processor or high speed blender and process until well combined. It should from a dough like consistency.
In a small bowl place 1/2 cup of hemp seeds or shredded coconut and set aside.
Scoop out 1 heaping Tbls of dough and roll into a ball between your hands.
Then roll it in the hemp seeds or shredded coconut to coat and place it in a Tupperware container.
Continue until all dough is used up. It should make between 12-20 balls. Store in the fridge for up to a week and the freezer for up to a month.
If you would like more recipe ideas like the one above then I invite you to join my private Facebook Group Body Peace Babes. I use this space to share plant-based recipes, give you weekly inspiration + share tons of my tips+tricks to truly thrive in your body!
Follow me on Instagram @samkalawart and reach out to me directly at samkalawart@gmail.com with any questions!
xx,
Sam