IT'S HERE! Spring is finally here!
However, I am very ill-prepared as my parkas/snow boots are still posted up in my closet.
I've been taking inventory of what pieces I have for Spring, and easily found a thousand excuses to keep it all in storage and invest in a completely new wardrobe for the 2018 spring season. Probably not going to happen, so instead I've compiled a "Spring Wish List" for the things I'd like to add. I've included a more expensive and less expensive option for each piece, depending on what you think is worth the splurge 😉
Happy shopping!
Gucci  (1) | Free People (2)
I love the look of a clean, white shoe – plus it's extra fun to wear white and brighten up come Spring time. Slides are my favorite for easy on/off when I'm on the go; the perfect shoe for when you're in and out of the house all day!
---
Matt & Nat (1) | Tory Burch (2)
I was never a huge fan of fanny packs and since this is pretty much the glorified version of one, I was very unsure how I felt about it. I must say, the look has really grown on me (especially when it's worn cross-body) and convenience is always a huge plus – nothing beats being handsfree!
---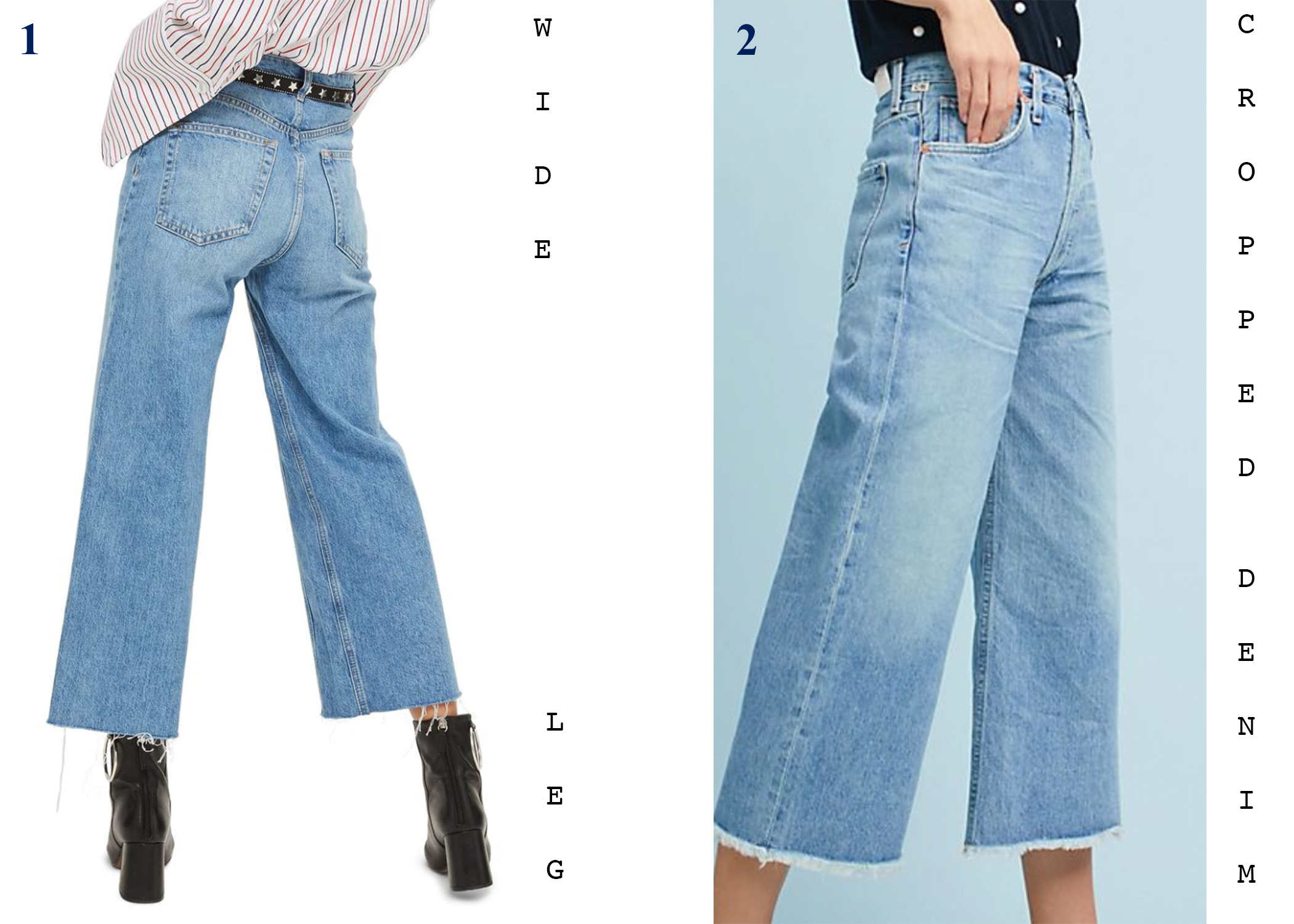 Topshop (1) | Citizens of Humanity (2)
I used to hate wearing jeans, but now that I've been investing in nicer quality denim, I barely ever want to take them off. After being sucked into skinny jeans for so long, I'm glad the wide leg trend is back and here for the long run. The cropped style is great for the warmer weather and you can pair these with literally ANY shoe you want.
---
I'll take ten of these please. These tops can be easily dressed up or down and they give off an easy, sophisticated look + they're comfortable.
---
Tory Burch (1) | ASOS (2)
This is the trend I'm most excited about this year. Even though it was geared more towards the Winter season, it can easily be carried over to Spring – especially with chillier days/mornings in MI. Blazers are a great way to add an extra, chic layer to your outfit, whether you're in a vintage tee and jeans or a blouse and trousers. And as a matching set!? SO gorg! Fashion bloggers have been doing an amazing job of styling this piece. Brittany Xavier and Michelle Madsen recently wore a matching blazer on a trip to Paris and they both looked incredible!
---
NET-A-PORTER (1) | Amazon (2)
These are so fun! Perfect for going into summer. I like the idea of this clutch being minimal – you'll only put what you really can't live without inside it. I like both the natural bamboo and black look to match different outfits.
---
Hope you liked my picks for spring, head here next to see how I would style them!
xx,
Nicole