Hi everyone!
I wanted to tell you all about an awesome studio here in Grand Rapids owned by long time friend/mentor, Dave Burgess. I met Dave when he was my tennis coach in high school, and continued to stay in touch with him through college. He has always supported me in my endeavors, and has always included me in his. After dabbling in photography for quite some time as a hobby, Dave now owns his own photography studio, Studio 616, right here in Grand Rapids. He recently extended his photography business, creating a second "brand" called Phyzique Photo. This allows him to better tailor to his "fit" clients [who are often body builders and competitors] while maintaining his original branding for Studio 616.
Dave offers a plethora of packages, including one that has a full day worth of shooting + hair and makeup done by the WONDERFUL Jen West. She does incredible work and makes you feel 1000% comfortable in your own skin + she's extremely fun to talk to. I had such a great time working with both Dave and Jen, and would recommend them with my highest regards to anyone in our out of the area.
I also wanted to shed some light on an amazing project Dave was a part of called Crowns of Courage. This was an Artprize 9 project that sought to empower women and celebrate those who are fighting cancer. The project was incredible, giving henna tattoos to women with cancer in hopes to lift their spirits and make them feel beautiful. Dave captured these women with so much emotion, it's hard not to feel something when looking at the photos. I highly recommend heading to the website and taking a peak!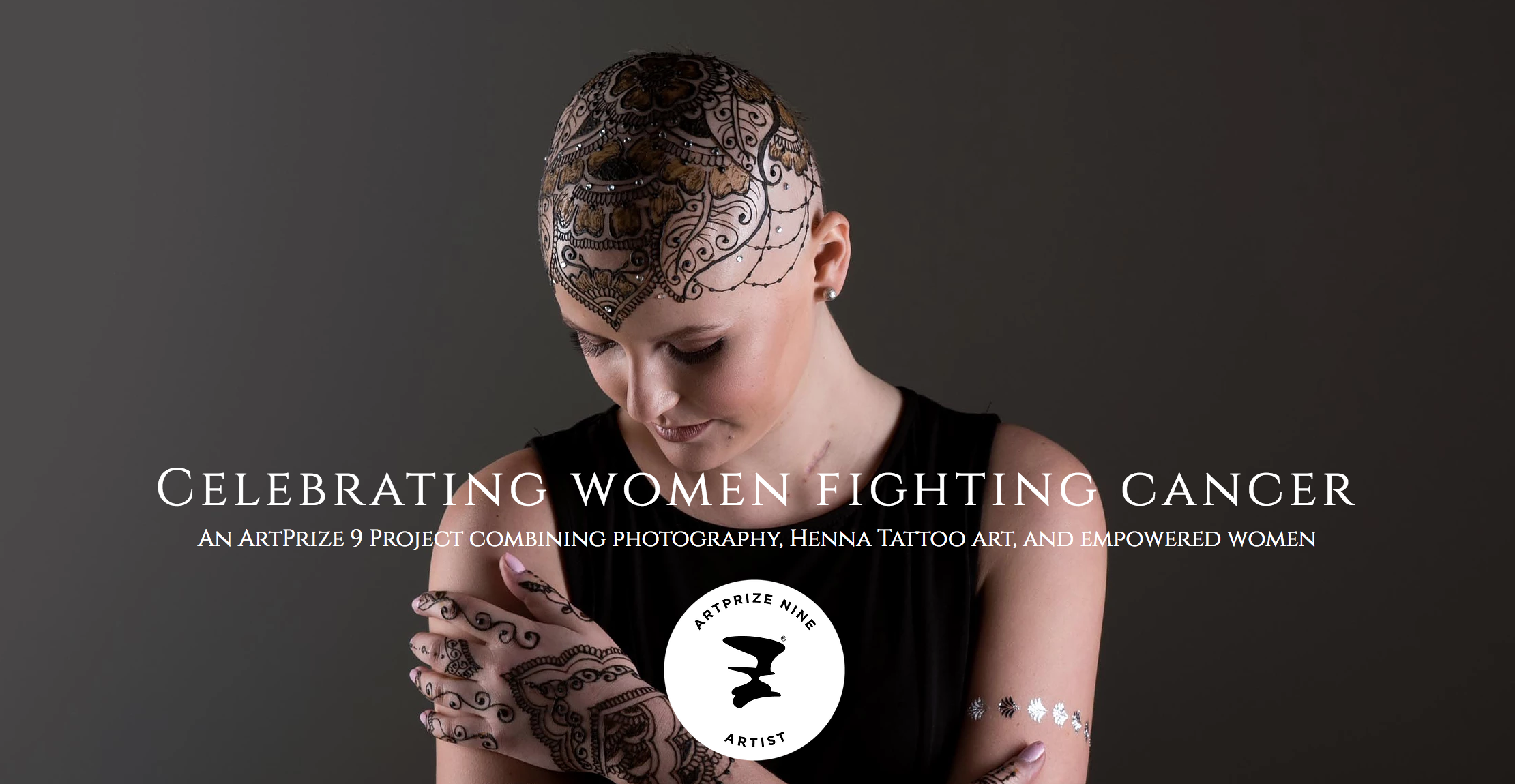 Photo Courtesy of Dave Burgess Pulled From Crowns of Courage Webpage
---
Below are some examples of Dave's [and Jen's!] great work. We had a blast working together that day and it was fun to take some photos that were a little different from my usual. If you are looking to get head shots, professional shots, family photos, are just want something for fun – Dave is definitely your guy.
Enjoy!
xx, Nicole