It's all about the little things in life, right? Right. So I'm sharing all of the feel-good things I'm currently loving – if it makes me happy, then maybe it can make you a little happy too 🙂
I have always been a yoga-goer, but as of late, it has been a huge part of my weekly routine. I finally got a membership at Funky Buddha a couple of months ago, and just completed October's 30 Day Dare (30 classes in 30 days). My yoga practice is now a part of my weekly (if not daily) routine, and I have really grown to love it.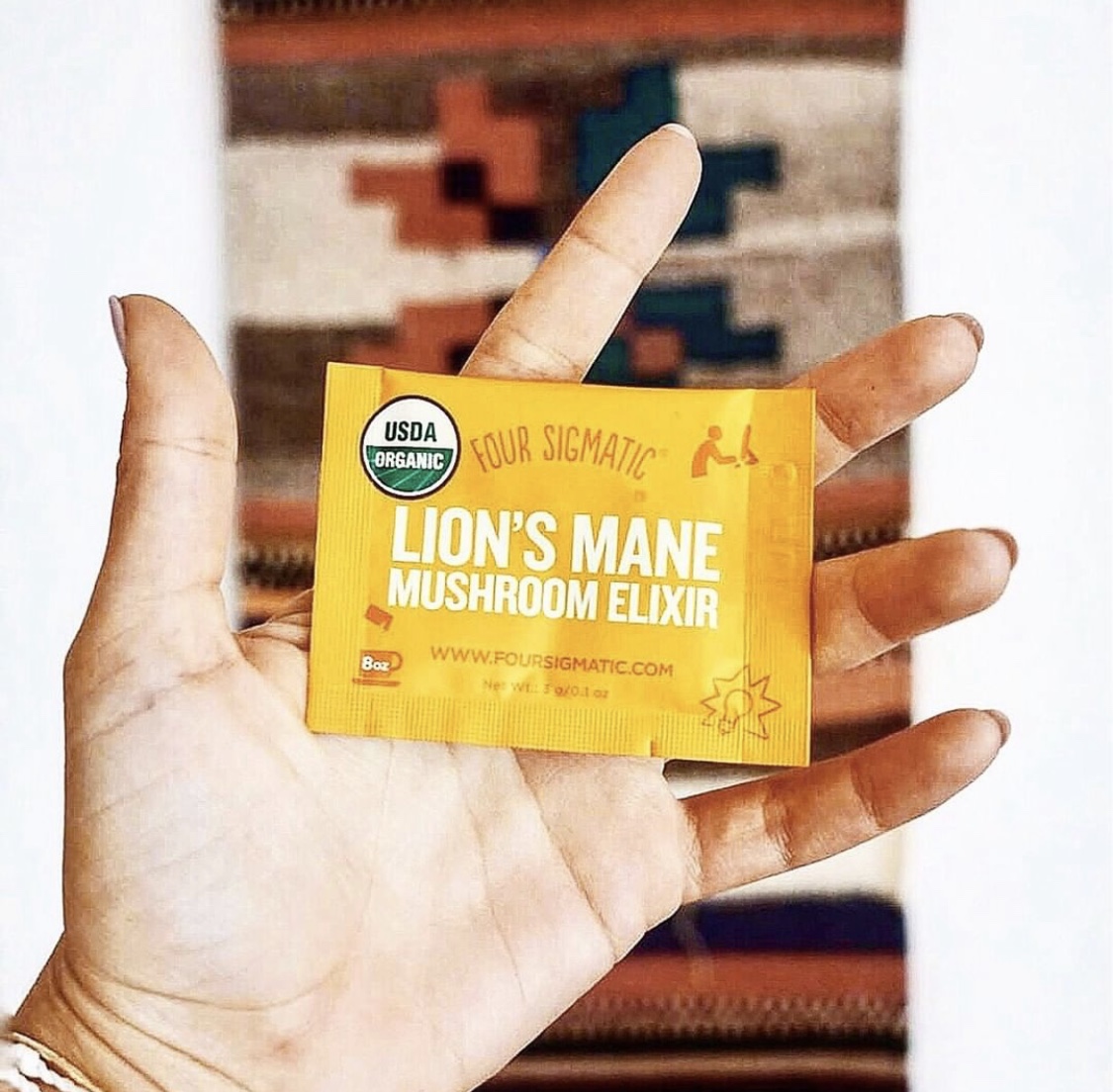 @foursigmatic
LION'S MANE
Lion's mane is a medicinal mushroom that helps with cognitive function, mood, and strengthened immunity. It can be taken in pill form or as an elixir! These are the pills I take daily and the elixirI drink when I really need to focus.
@bulletproofcoffee
BULLETPROOF COFFEE
I made the switch to bullet proof coffee about 6 months ago. The idea behind it is that you can clear up brain fog, suppress hunger, and have lasting energy by starting your day with this recipe. I 100% notice a difference and have heightened focus on the days I make bulletproof + I can skip breakfast and not be hungry until lunch time which is great when I have hectic mornings. You can find the recipe for Bulletproof Coffeehere and learn more about how it works here (definitely worth the read).
@everlane
EVERLANE
I so badly wish I could build a capsule wardrobe but I am just not quite there yet. I have made a more conscious effort to stop buying clothes from "fast fashion" places, especially when I only want something for one particular occasion. Everlane is a great option for sustainable pieces that are built to last while also helping the environment.
@hydroflask
NO ALCOHOL, MORE WATER
No drink November, yay (sad). This summer, I went approx. 2 months straight without any alcohol. I felt so much better without consuming alcohol so here I am giving it another try. To add, I have been drinking a lot more water lately. I recently upgraded from the 18oz Hydroflask to the 32oz, and I fill it up just as many times throughout the day.
SOCIAL MEDIA DETOX
Every weekend, I log out of my Instagram for 24 hours. This way, even if I absentmindedly go to the app, I won't be tempted to scroll. This has helped keep me off my phone and focus on the more important things over the weekend. Like long walks with the dog, slow coffee dates, and uninterrupted reading.
---
What things have you been loving lately?
xx, Nicole