Here is my full day of eating from about a week ago! When I see posts like this, I DO use it as inspo in the kitchen for new meal ideas & switching up what i normally eat. I DON'T start comparing someone's portion sizes/calorie counts to my own. Everyone is different and no single person has the same caloric needs.
So, the purpose of this post is to show you that my meals aren't always perfect, that sometimes I have to eat processed foods when I'm on the go, and sometimes I slip up and eat all the dairy even though i try to be dairy free.
⠀⠀⠀⠀⠀⠀⠀⠀
It's about time we all take a little pressure off of ourselves and eat food simply because 1 – it makes you FEEL GOOOD and 2 – it's what you enjoy. Obviously don't go overboard on the peanut butter m&ms like I sometimes do but that's just life.
---
BREAKFAST:
Matcha latte
One brands protein bar
Giant organic honey crisp apple
---
LUNCH:
Tuna melt (i know these aren't for everyone but i make a meeean tuna melt so lemme know if i should do a separate post with the recipe!)
Healthade kombucha
---
DINDIN:
Instant Pot chicken thighs (WAY better than chicken breast it's fine to have some extra fat in your diet ok??)
Spinach salad (with cucumbers, yellow bell peppers, heirloom tomatoes, and caesar dressing)
Rainbow cauliflower
---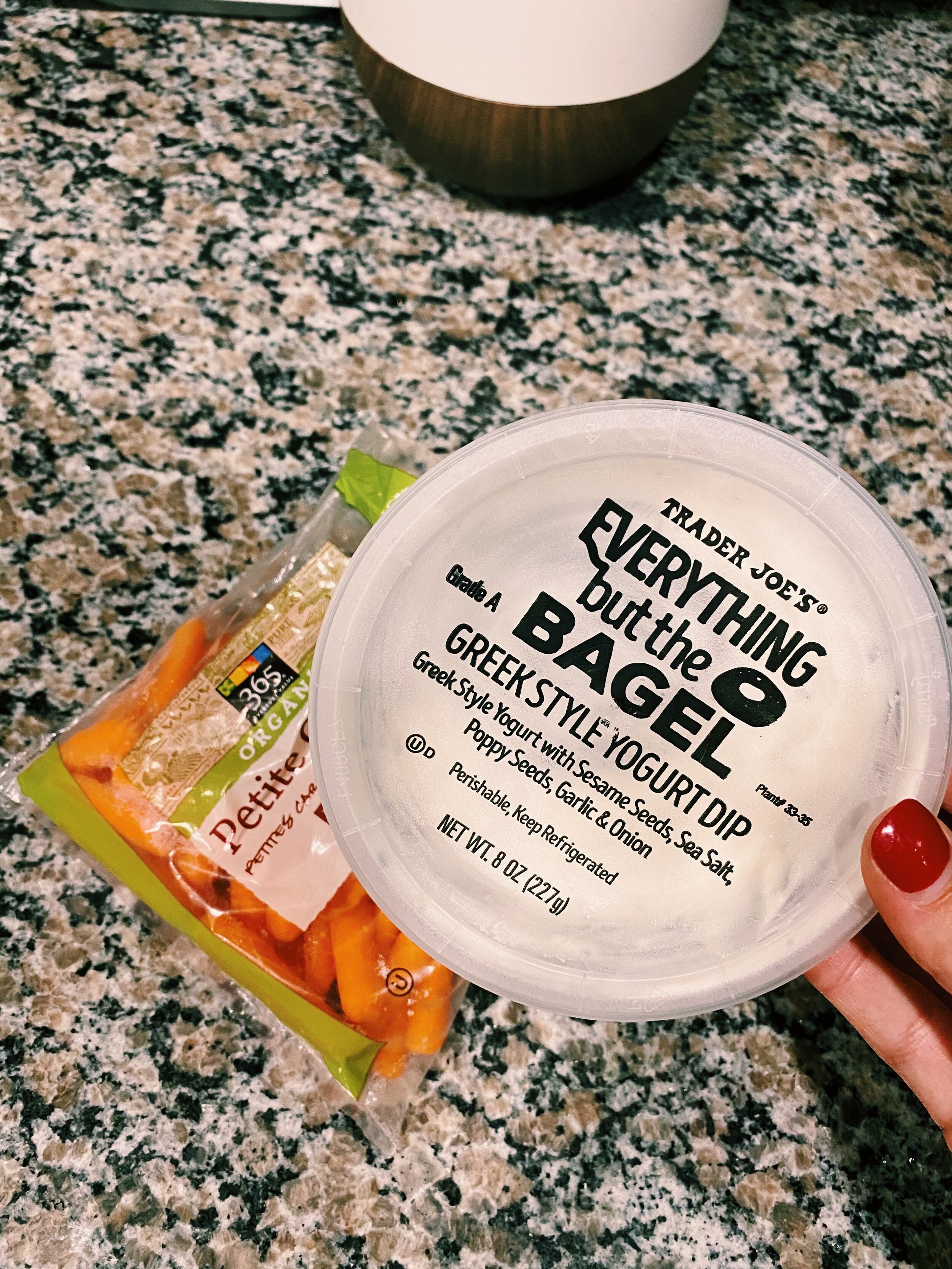 SNACKS:
Peanut butter M&Ms
Smoothie
1st Phorm greens helps with bloating, digestion, immune boost, and so on
Pretzels + carrots dipped in everything but the bagel greek yogurt dip from Trader Joe's
---
Head to my Instagram for more healthy meals and snacks! Xx Nicole